Slang is poetry. Like all words, slang offers us a metaphor, a bridge between symbols and their meaning.
We use slang to talk about taboo subjects like sex and drugs, and what bigger taboo is there than money?
Money is on all our minds, causing us stress and taking up our valuable headspace, yet we're taught it's impolite to talk about. Money is the ultimate metaphor, full of subtext and hidden meaning. We desire it, we fear losing it, we worry about how it affects our relationships, and we equate it with power and freedom and happiness - all while feeling ashamed that it has so much control over our lives. It's no surprise, then, that we give it so many names.
It's also interesting how many slang words for money involve food. I guess it's got something to do with our need for money to consume. Mmm, money. Makes me hungry. Bon appétit!
Bacon
Bananas
Bank
Banknotes
Bankroll
Beans
Benjamins
Big ones
Bills
Bits
Boffo
Bones
Bread
Buckaroos
Bucks
Bullets
Bundle
Cabbage
Capital
Cash
Change
Cheddar
Chips
Chits
Chump change
Clams
C-notes
Coconuts
Coin
Currency
Dead presidents
Dibs
Dimes
Dinero
Dollars
Doubloons
Dough
Drafts
Dubs
Ducats
Finances
Fins
Fish
Fivers
Five-spots
Folding green
Folding stuff
Fortune
Frogskins
Funds
Gelt
Gold
Grand
Green
Greenbacks
Gs
Guineas
Hecks
Hundies
Jack
Jacksons
Ks
Kale
King's ransom
Large
Lettuce
Long green
Loonies
Loot
Lucre
Mazuma
Means
Mint
Mite
Moolah
Nickels
Ones
Pap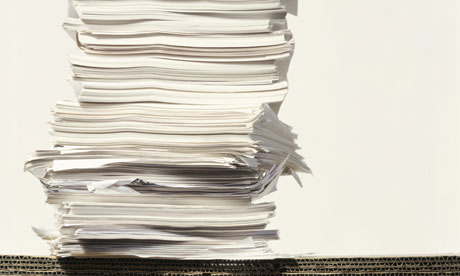 Paper
Pelf
Pesos
Pieces of eight
Pin money
Pittance
Plaster
Pocket money
Potatoes
Quarter
Quid
Resources
Riches
Rivets
Roll
Sawbucks
Scratch
Scrilla
Scrip
Shekels
Shrapnel
Silver
Simoleons
Singles
Skrilla
Smack
Smackers
Specie
Spending money
Spondulicks
Stacks
Stake
Stash
Tender
Tenners
Ten-spots
Treasure
Two bits
Wad
Wampum
Wherewithal