Color has long been used to create feelings and affect moods. While color psychology is far from an exact science, it's interesting to think about when it comes to credit cards.
Black is associated with power, authority, elegance, and prestige. It also has a financial meaning, as being "in the black" means your income is greater than your expenses, so from an accounting standpoint you're out of debt and making a profit, or have a positive net worth. Everyone wants to be in the black.

Some black cards:
American Express Centurion Card AKA the Black Card

Blue is popular among financial institutions as it denotes trust and loyalty. Blue's association with peace and tranquility causes the body to produce calming chemicals, so it is often used in bedrooms. Studies show people are more productive in blue rooms, and weightlifters are able to handle heavier weights in blue gyms.
Some blue cards:
Blue Cash Everyday Credit Card

Blue Cash Preferred Credit Card

Gold symbolizes prestige, wealth, luxury, and success. Gold is thought of as the best: Olympic winners take home gold medals. In design, gold is often used as an accent color to emphasize wealth. On its own, gold can be very similar to yellow, a cheerful color associated with energy, optimism, and happiness.
Some gold cards:
Gold Delta SkyMiles Credit Card

OPEN Business Gold Rewards Card

Iberiabank Visa Gold Cash Back Rewards Card

Citi Gold / AAdvantage Visa Signature Card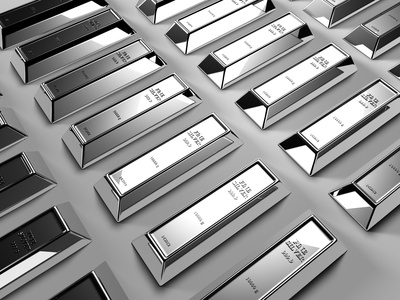 Silver is also associated with prestige and wealth, but where gold is warm and exciting, silver is cool and dignified. A reflective color, silver is glamorous and sophisticated, modern and futuristic. Silver represents illumination: it lights the way forward. It is a logical, flexible color that embraces technology and welcomes new opportunities.
Some silver cards:
Quicksilver Rewards Credit Card

QuicksilverOne Rewards Credit Card

Platinum is neutral, dignified, and formal. It's similar to silver: its name is derived from the Spanish term platina, which literally translates as "little silver". A reserved, quiet, and conservative color, platinum is associated with scientific and technological advances. Platinum lacks warmth, but it suggests maturity and wisdom. For some reason, platinum is an extremely popular credit card color.
Some platinum cards:
Citi Platinum Select / AAdvantage World MasterCard

Dividend Platinum Select Visa Card for College Students

Platinum Select / AAdvantage Visa Signature

Iberiabank Visa Platinum Rewards Card

Capital One Platinum Credit Card

Capital One Classic Platinum Credit Card
First Progress Platinum Select MasterCard® Secured Credit Card