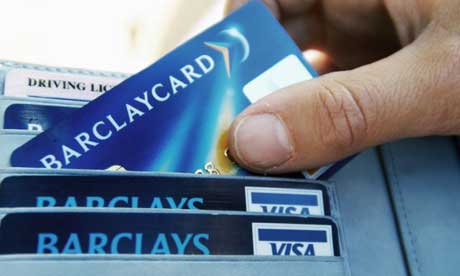 Some of the credit cards offered by banks are pointless. Others are great.

Ideally, credit cards target a specific need that a client would want to prioritize. Some clients simply want to do a little shopping, while others want to use their cards to purchase expensive gadgets or rack up frequent flier miles. These cards are also made to suit the paying capability of different types of clients. There are credit cards that are used by beginners and there are also those offered to long-time loyal clients.
Like any bank, Barclays Global and Retail Commercial Banking offers different types of credit cards that come in a range of quality.
Rewards
For people who are into shopping, there are three choices you can choose from: Barclaycard Rewards MasterCard - Excellent Credit, Rewards MasterCard - Good Credit and finally, Rewards MasterCard - Average Credit. All of the Barclaycard Rewards MasterCards have points that are redeemable for flights, shopping and also dining. Both Good and Excellent Credits have a Competitive Rewards System.
While the Good Credit has 0% intro APR on Balance Transfers and Purchases for 6 months, Excellent Credit cardholder have it for 12 months.
When it comes to the points, Excellent Credit cardholders receive 5,000 bonus points after the first purchase which could be accounted for $50 cash back while for Good Credit cardholders, there are sign up bonus points after the first use.
The Average Credit cardholders have different system since they are provided 2 points for every dollar spent on groceries, utilities and gas while a bonus point for all the other purchases.
Travel
For people who travel frequently for business or leisure, there is the Barclaycard Arrival Plus World Elite MasterCard and the Barclaycard Arrival World MasterCard. The former offers 40,000 bonus miles for a total of $3,000 purchases made in the first 90 days, which is enough to redeem $400 travel statement credit, while the latter offers 20,000 bonus miles. And while the elite one has 2X miles on all purchases, for the regular one this only applies to travel and dining.
Some Airways Specialty Credit Cards offered by Barclaycard are The US Airways Premier World MasterCard and The Hawaiian Airlines World Elite MasterCard. Both cards offer advantages in their respective airlines when travelling.
Nonsense
Though all these Reward Cards and Travel Cards are very useful, there are also nonsensical Barclays credit cards, such as the Barnes and Noble MasterCard and the Carnival MasterCard. Though they may seem great for people who are into books and carnivals, you could simply get the same rewards from Barnes and Noble and from the different carnivals with a good rewards card. Rewards cards offer the same 1 point per dollar system, which makes these specialized cards unnecessary.
There are credit cards that cater to your needs and cards that are unnecessary. With so many options proposed by banks, it's simply a matter of finding the right card that caters to your specific needs.